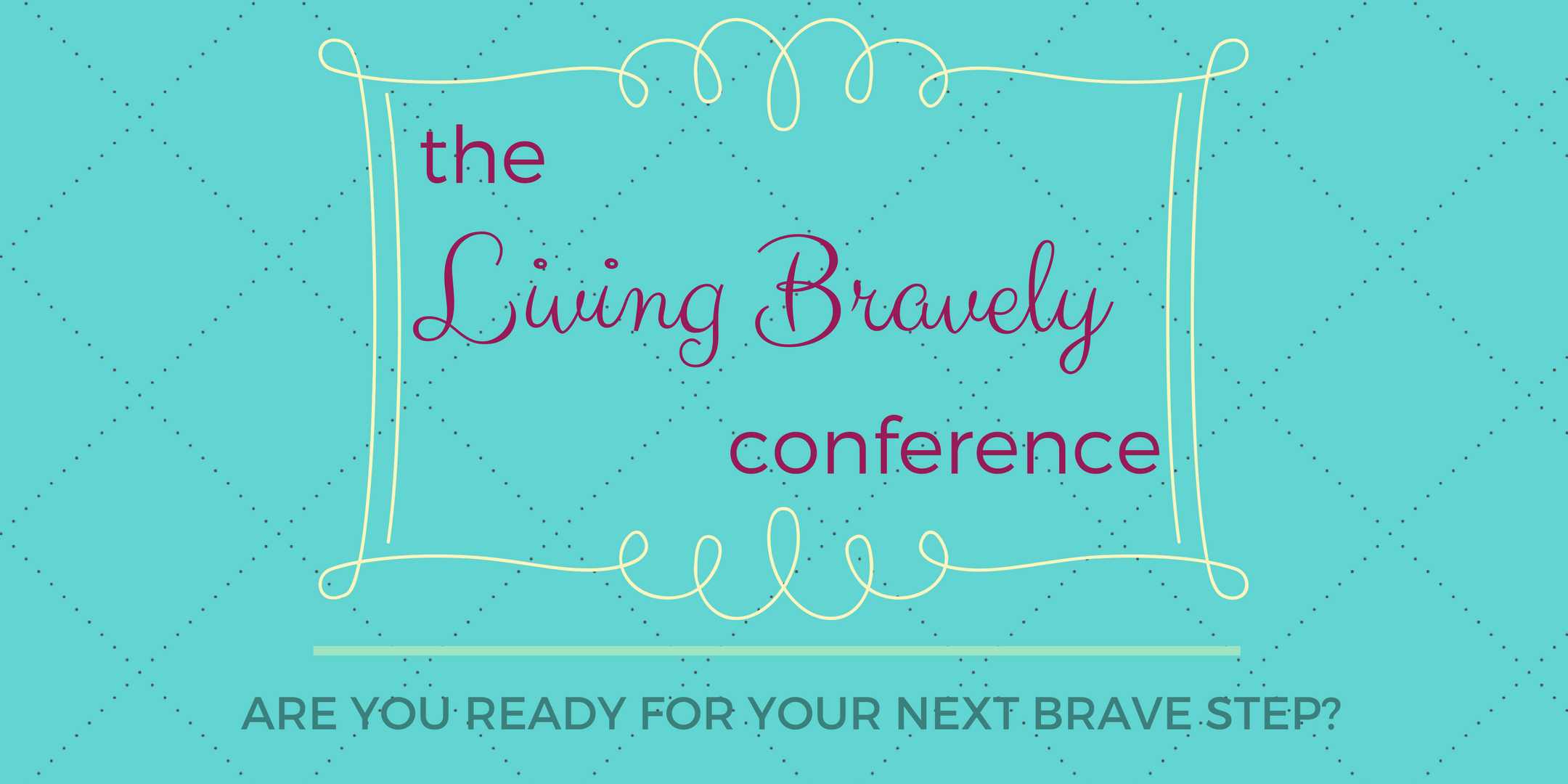 Does your faith walk seem more like a fear walk sometimes? Many of us can answer yes to that question. But it doesn't have to be that way. God desires a faith in us that is filled with joy and hope and courage even in the most challenging times. That kind of faith is more than possible. At The Living Bravely Conference – through the main sessions, the breakout sessions, the worship, and everything in between, you will be encouraged to take your next brave step toward freedom in your walk with God. Ladies, come and join us for a day of worship and workshops, creativity and community. My ministry team and I look forward to spending the day with you. Let's be brave girls together!
The details!
Saturday, October 22, 2016
9:00 – 3:00 (doors open at 8:30)
Becker Baptist Church, Becker, MN

Cost: $30
BREAKOUT SESSIONS
You have the opportunity to choose two breakout sessions. I can't wait for you to meet these brave women! They will encourage you, come alongside you, and you will laugh lots. I promise.
A Brave Invitation to Come Alive It can be very easy for us women to find ourselves bored, busy or burdened, numbing our hearts from living fully alive If Jesus promised in John 10:10 that He came to give us life, how can we accept His invitation to come alive? Let's journey together bravely to accept Jesus's invitation to live fully alive.
Jenn Hand, Executive Director of Coming Alive Ministries, loves to take you on her crazy adventures – inviting you to laugh with her and experience the love of Jesus as you do. Jenn lives in Tennessee and is excited to venture north to be a part of the Living Bravely Conference. Coffee (lots of coffee!), spoiling her nephew and nieces, traveling the world without a road map, and finding a playground swing every once in a while are a few of her favorite things.
Living Bravely in your Marriage Amy will be walking you through ten areas of struggle in marriage. She'll be giving practical first steps toward some brave resolutions. Amy shares how God restored her marriage. She is a cheerleader for couples filled with love, strength, and freedom. Are you ready to take your next brave step?
Amy Jackson has been married to Marc for 34 years, she is the mom of 7 adult children, 3 sons-in-law and 5 grandchildren. Amy and Marc own Drawers of Davlee, an occasional shop in Monticello. She enjoys people, party planning, all sorts of music, Bible studies, decorating, cooking and baking. She also loves spending time with Marc working on projects for the shop, hunting for great junk and watching movies in their downtime.
Obey … A Small Word That's a Big Deal! What does it truly mean to obey God … and why is it harder some days than others? Using Matthew 22:34-40, we will discover God's plan for obedience. The plan itself is extremely simple, but in our sinful nature, we often make obedience harder than it needs to be. Together we will learn some positive and practical ways to practice obedience in our daily lives.
Gretchyn Quernemoen is a wife to her husband Barry and a mother of two high schoolers. (Please pray for her!) Her goal for ministry is to encourage women and girls in the pursuit of God's grace. She is a speaker, tennis coach, youth leader and author of the book, Sixty-Six First Dates. Some of her favorite things include her Kindle, her Keurig, Natural Bliss hazelnut creamer, good 'ole sunshine and Law and Order.
Salvaged Creations Deb will help you take something from basic to a thing of beauty. We will be starting out with painting a board and adding words to it to make it a piece of inspiration. The saying will be "He Makes Me Brave." Please note: there is an additional cost of $10 to participate in this session to cover the cost of supplies.
Deb Anderson had been married to Eric for 19 years and has been homeschooling 7 of my 8 children for 12 years. She has always loved crafting, but has recently been able to share this love with others through sign making classes. Besides working on projects, she enjoys garage sales and flea markets, spending time with family and friends, and watching movies.
Creative Bible Journaling & Coloring This session will give you the opportunity to connect your faith with your creative side. We'll discover Bible art journaling and coloring as a way to connect with God through art. There will be lots of practice sheets and all the supplies you need.
Vanita Berumen will be leading this session. Her bio is coming soon!
A few more details!
Lunch is provided. Yum! There will be options for gluten free/dairy free/vegan.
This conference is being planned for women 19 and older. We are not able to provide childcare.
If you have any questions, please contact me and include Living Bravely Conference in the subject line.