This week Holley asked us to write a letter of encouragement to a fellow dreamer. Here's mine…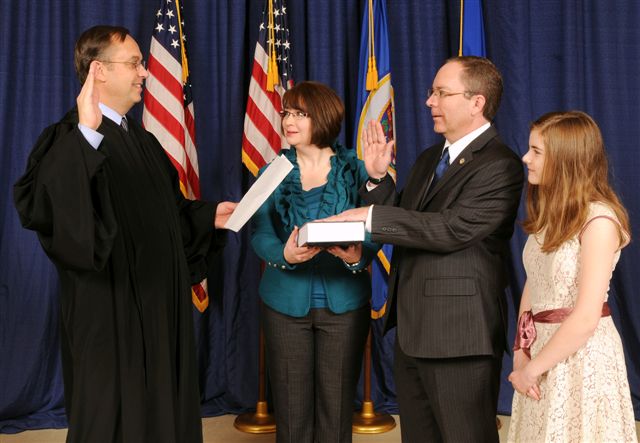 To my Guy,
Make us ready. Those words. Those words formed a prayer that we prayed over and over and over again for many years. Lord, make us ready.
Ready for what, we weren't sure. Maybe what we were really asking for was His dream for our lives. Lord, help us to dream.
And then it happened. You lost your job. To be honest, that's not exactly what I was expecting. But it had to start there, didn't it? Maybe beginning the adventure of a God-sized dream starts with loss. Maybe that's how God makes room for the new thing.
That loss opened the doors to something I never imagined for you, for us. I probably wasn't your biggest cheerleader in the beginning. I was scared to death! But you just kept walking through each open door. As scary and as crazy as it all was, each step, you kept faithfully putting one foot in front of the other.
I'm not sure you would say it was your dream, but God made it very clear it was His. And you followed.
Your obedience to serve the people of District 15 as their State Senator is a wonder to watch. I know it's hard. The days are long. The issues facing our state are intense. It's a challenge every day to be a bright light for Jesus in a very dark place. You do it well.
You are teaching our girls and me what it looks like to follow hard after God when the dream is not something you would have chosen for yourself. God chose it for you and you said YES.
All of your Brown girls are so very proud of you.
As we continue to daily pray those words still – make us ready – I promise to go with you wherever God's dreams take you. I'm your girl.
Can you think of someone today who might need a little encouragement as they walk out God's dream? Maybe a note, a call, a text? It will mean the world to them. I know it will.
To connect with other encouraging dreamers, just click here.