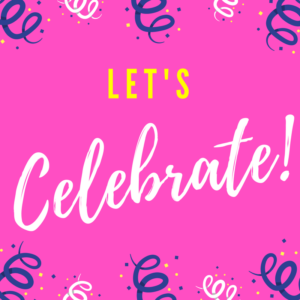 Hi friends! Today is my birthday and I want to celebrate with YOU! No, I'm not a large gathering, the more the merrier kind of celebration girl. The introvert in me loves celebrating my day with several scheduled lunches decorating my calendar over the entire month. Doesn't that sound delightful?
How I want to celebrate with you is to giveaway a gift of a few of my favorite things. I know gift giving isn't one of the five love languages, but it truly is one of mine. Gifting makes me oh so happy!
This year my birthday celebration gift will include…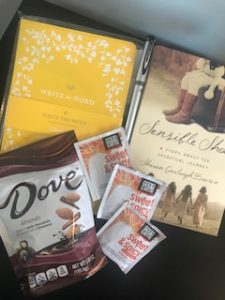 My favorite tea, my favorite chocolate, one of my favorite books, one of my favorite journals, and my favorite pen
Just comment below what YOU like to do on your birthday. I'll pick a winner and I hope it's you. 😊
I'd love for you to join me on my Facebook ministry page. On Monday mornings I do a Facebook live called #mondaymoments. It's a short devotional to help focus our week on Jesus. God is growing a sweet community of women there. Will you join us? The great think about Facebook live is that you can watch the replay whenever is convenient for you. I hope to see you there! Here's the link!
Blessings to you!