As a child, my favorite day of the summer was Monday. I had the most difficult time waiting for Monday every week. You see, Monday was the day – the only day – our elementary library was open. The school librarian often found me sitting on that old wood floor waiting for her arrival.
For the first hour or so, I helped her with the returns and ever so gently placed each book on their proper shelf. And then it was my turn. Row by row. Shelf by shelf. Book  by book. I pondered by next choices. With just minutes to spare before the door closed for another week, I checked out my five books. Just five. Only five. That was the rule. I didn't like it one bit, but this first-born, rule follower, couldn't bear to lose my library privileges girl chose five.
Authors inspired me. Their words took me to places I couldn't go. Their adventures helped me dream of my own. Their emotions brought clarity to mine. Their stories gave me hope.
Authors inspired me then and their inspiration continues today. My basement is my library. And my night stand. And the sofa table. And my kindle. Lots of inspiration in all of those places.
My friend, Holley, inspires me with her words. She's been given a gift and she's using it all for His glory. I've had the privilege of being a part of Holley's God-Sized Dream Team this past year. She has generously shared her words and has been our biggest cheerleader in pursuing our dreams.
And sometimes you get an amazing opportunity to meet the person whose words have changed your life. On Friday I get to hug sweet Holley for real and get to talk to her face to face. I'm so excited!
To celebrate my friend and her inspiration, I'm giving away a copy of You're Made for a God-Sized Dream and her newest book, You're Going to be Okay.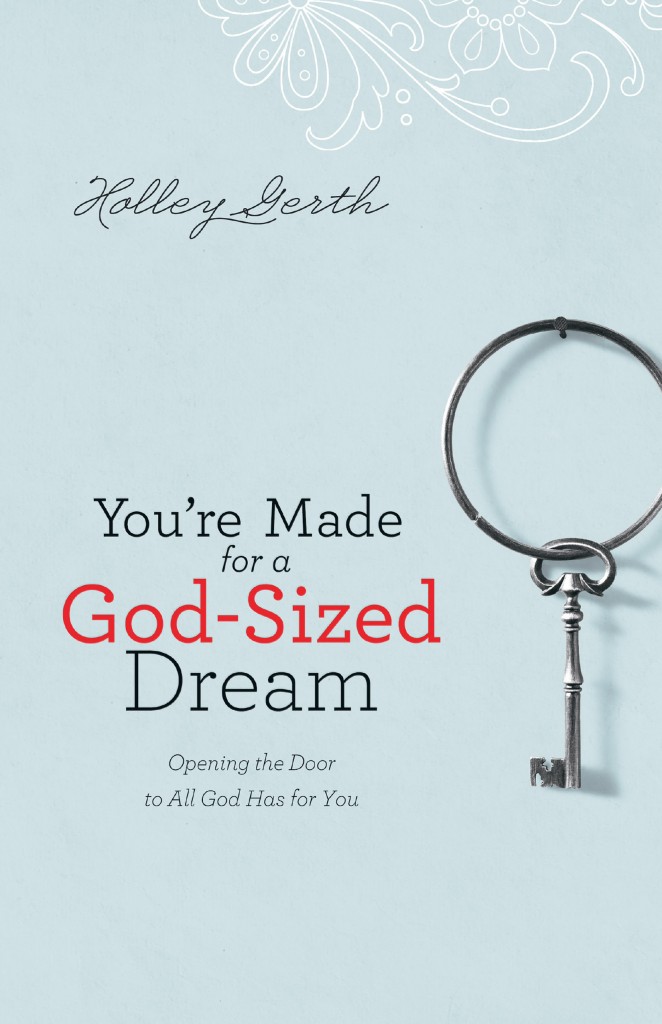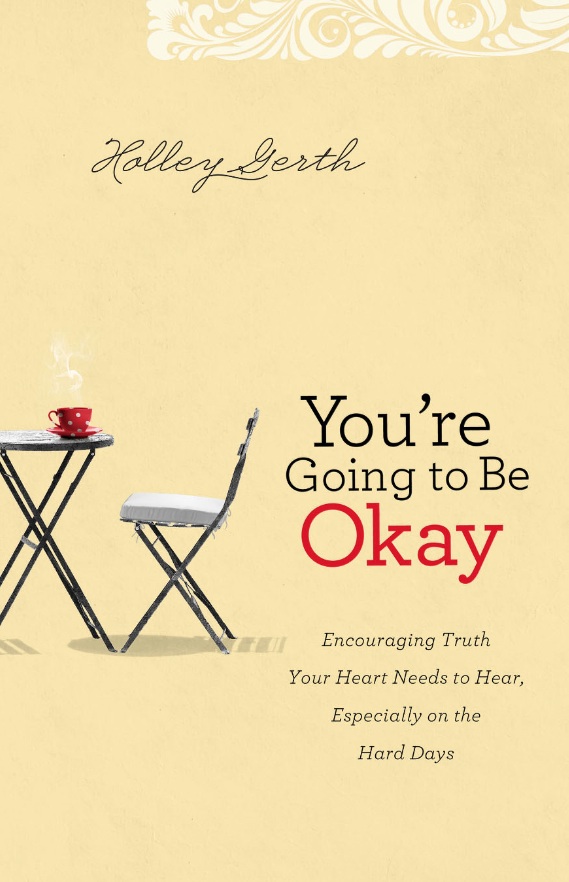 Just comment below. Tell me who inspires you. The winner will be announced on Monday. I'm looking forward to reading your comments.
It's Wednesday and that means it's Coffee for Your Heart day over at Holley's blog. You'll love the inspiration you find there.