Hello friends, today is week one of the When Brave Is… series. You can read more about the series here.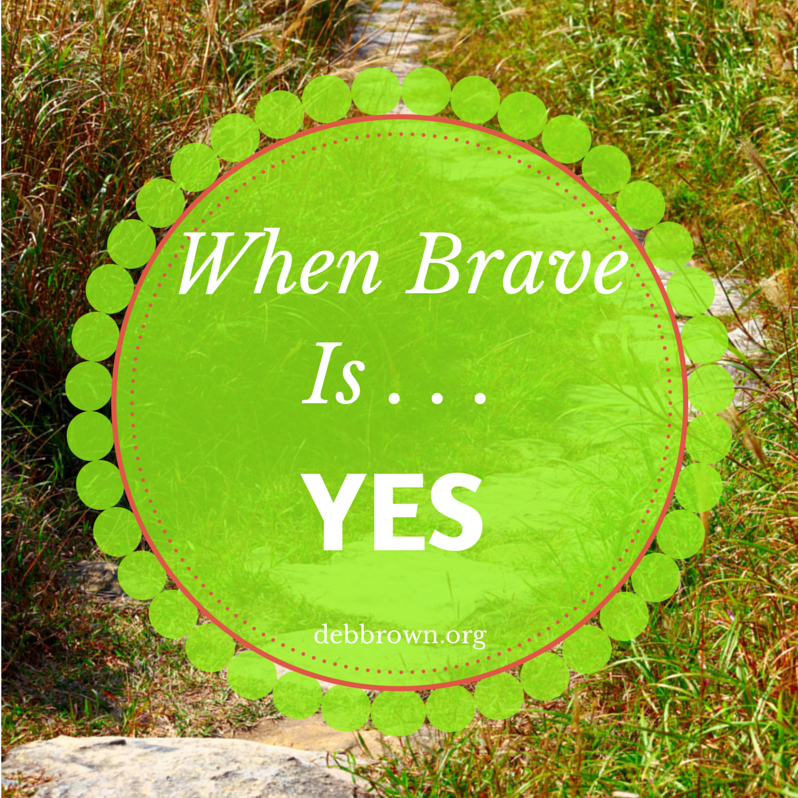 I'm excited to introduce you to a sweet friend of mine, Gretchyn Quernemoen. Our kids have grown up together, we attend the same church, and she's on my Prayer Advisory Team. (and lots of other things!)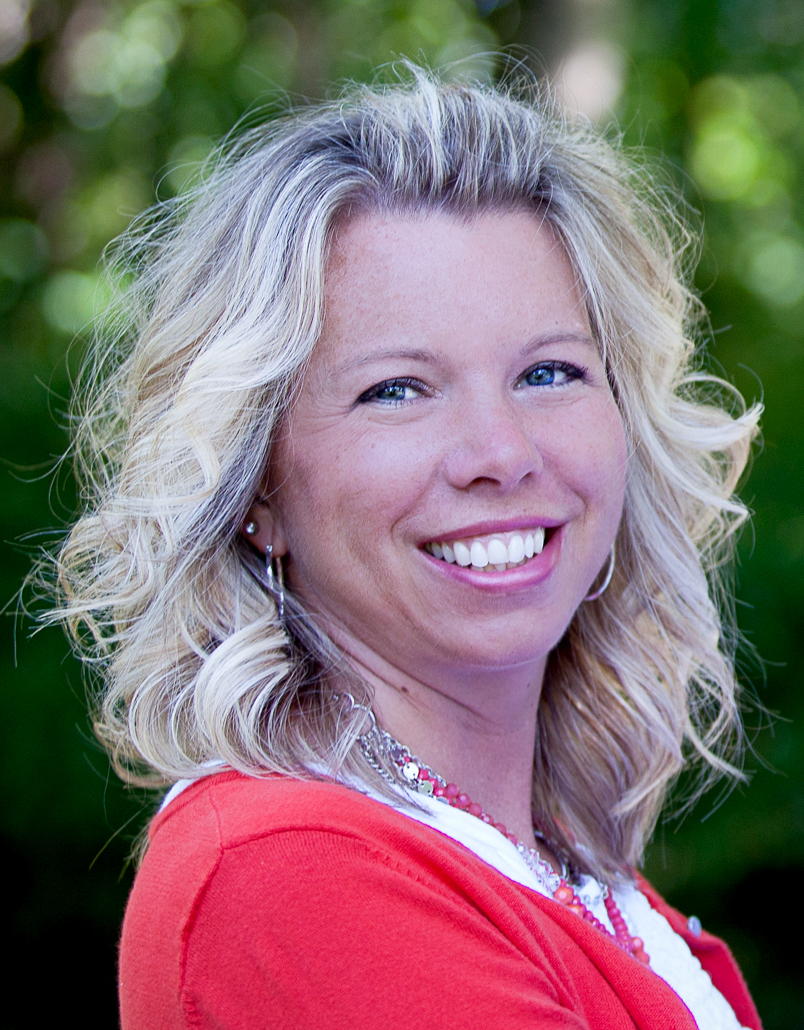 I've had the privilege of watching Gretchyn take one brave step after another in pursuing a lifelong dream of becoming an author. That dream is called Sixty Six First Dates – Every Day Offers a New Chance to Fall in Love with God. I asked her a few questions so you could get to know her and learn about her brave yes.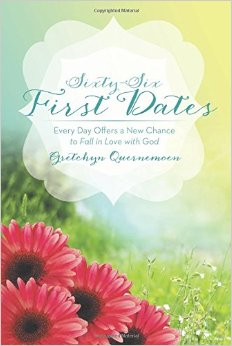 Gretchyn, tell us about you – your family, your life, what you like to do for fun…
I am married to my college sweetheart, Barry. We were married the week after we graduated in 1995 from the University of Northwestern St. Paul (formerly Northwestern College). That means we've been married for almost 20 years! We have two kids, Caleb who is 14 and Shalyn who is 12. I homeschool both kids, and we are all involved in sports. We also enjoy planning trips as a family, especially when it's to somewhere warm! I should also add that we love our energetic dog Coco, who keeps our laps warm in the evenings. We each shamelessly try to entice her to sit with us – and usually the one with the best treats wins.
I love the title (and the cover!) of your new book, Sixty-Six First Dates. Tell us about it.
I have to admit I love the cover, too! I wanted the cover to be fun and eye-catching, and I think it turned out great. This book is the result of a series of events in my life over the last five or so years. I was in a spiritual valley and my friend Deb (you know her!) gave me a Chronological Bible to read. I had never read the Bible through, so this was a new experience for me. It took me three years to read it, but every time I opened God's Word, He was faithful to meet with me and reveal Himself to me. I started to blog about what I was learning, and a friend who read my blog challenged me to pray about the possibility of turning this blog into a book. I wanted others to experience the same joy as I did from spending time with God each day, so I decided to create a habit devotional out of the blog entries.
What's one thing you learned while writing this book?
I learned that the best way to get to know God and understand who He really is, is through reading His Word. Bible studies are great, but going directly to Scripture will give us the most accurate account of God. If we are still and listen, He is faithful to speak to us and give us what we need for each day of life.
What is your prayer for every woman who reads Sixty-Six First Dates?
My prayer is that women (and young ladies) will start or continue a habit of spending time with God every day. Current research shows that it takes about sixty-six days to make a habit, so that's why I've included sixty-six devotions. Each day includes a Scripture reading, a personal application, a prayer and an action question. My desire is that after spending time with God for sixty-six days, you will create a habit you'll never want to break.
Thank you, friend, for your brave yes.
Gretchyn has generously given me two copies of her book to giveaway. To enter, just comment below by telling us about a first date. I'm looking forward to reading those stories!  If you don't want to share a story, just tell me you're in. The winners will be announced on Monday, November 10th.
You can connect with Gretchyn on her blog and on Facebook.
**Affiliate links are used in this post.